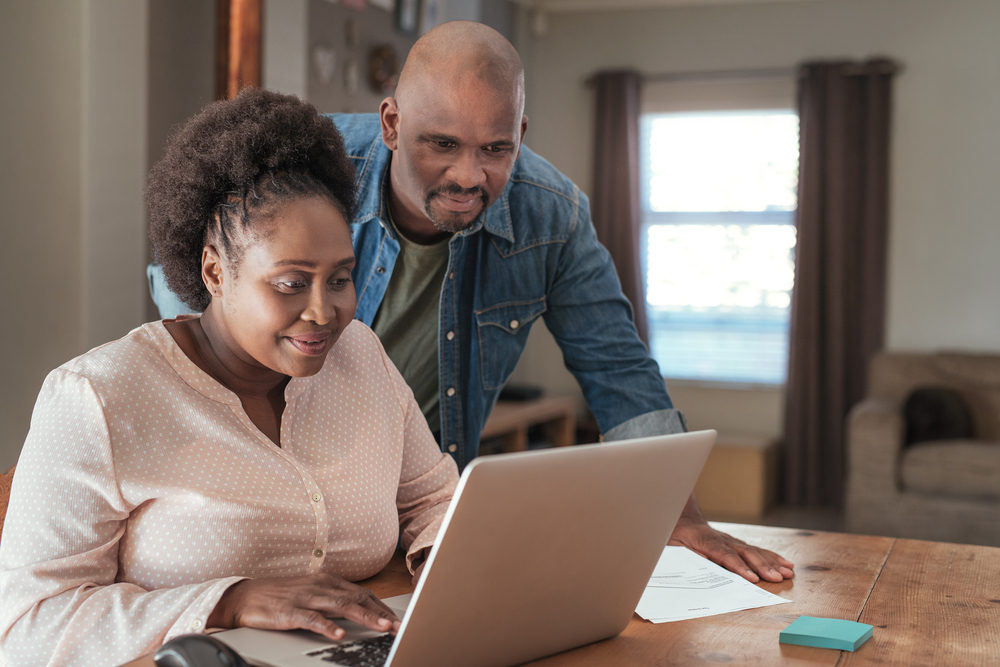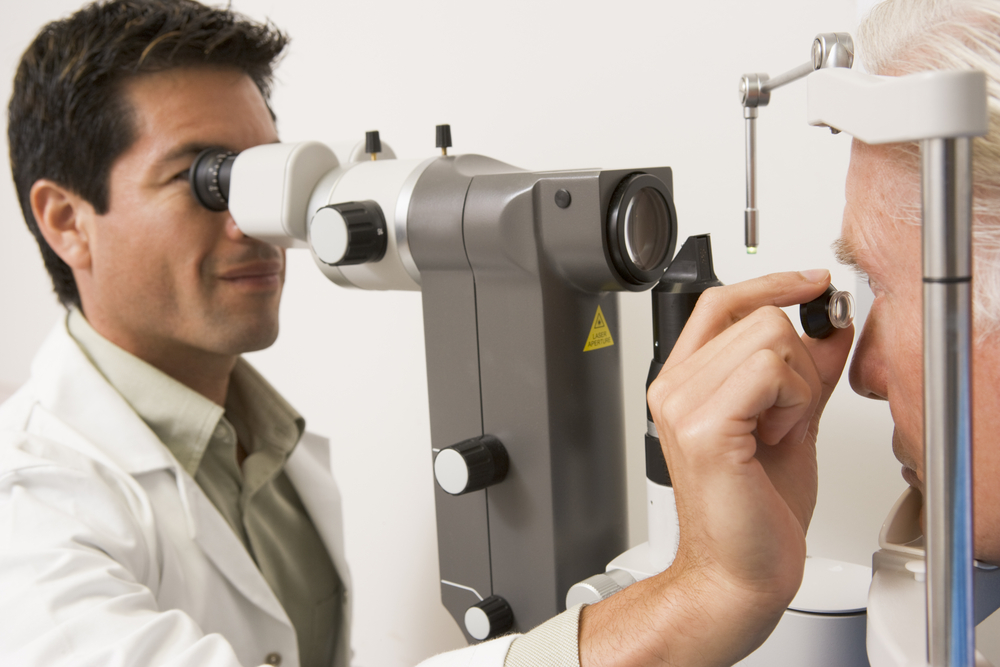 Consultation Sessions for Changes to Group Benefits Plan
Last fall GSI announced that the ELCIC Group Benefits Plan will be undergoing a design change, to take effect in 2021. While we have been getting some feedback, we want to ensure that we have given everyone an opportunity to voice their concerns and provide suggestions in an informed way.
To do this, we are hosting three consultation sessions in the new year. Each session will be open to attend in person, as well as live streamed for those who cannot physically join us.
At these events we hope to provide you with clear rationale for why changes should be considered. We will include information about how the plan is used and what the costs are. We also want to hear from you – both the plan member and the representatives of the congregational councils.
If you are in the area, please join us.  We understand that geography might be a challenge so please consider the live stream option. We also encourage everyone to read the articles below in order to gain a full understanding of the changes being considered, and to help us make an informed decision.
Date
Day and Time
Location
Live Stream
January 25, 2020
Saturday 11:30am

light lunch served

Christ Evangelical Church

445 Anndale Rd., Waterloo

The live stream link will be on the synod Facebook of our meeting location.

Find the 'videos' in the left menu and click on the link which will be available at the start of the session

February 5, 2020
Wednesday 1:30pm
ABT Pastor's Study Conference

Coast Canmore Hotel

511 Bow Valley Trail, Canmore

March 18, 2020
Wednesday 7:00pm
Epiphany Lutheran Church

200 Dalhousie Dr., Winnipeg
(all times are local to the zone of the event)
Please continue to check this page for links to join the meetings via live stream.
Question
When will the changes to the health and dental benefits happen?
Answer
Changes to the plan will take effect January 2021.
Question
Will my benefits change between now and when the changes take place?
Answer
The current plan benefits will remain the same until these changes take effect in January of 2021. Benefits may change for individual plan members before that time, if their eligibility changes.
Question
Why is the health plan being redesigned and how did GSI decide to make these specific changes to the health plan?
Answer
The mandate of GSI is to create, review, negotiate and provide a benefits plan on behalf of ELCIC congregations and organizations for their employees. To do so, GSI board and staff undertake education, keep current on trends in the industry and engage consultants to provide information when needed. GSI also carefully reviews the experience of the ELCIC plan members and overall plan results to help fulfil their mandate.
In fitting with our mandate, GSI has been closely watching national health plan costs and trends in both claims and future innovations in the healthcare industry. Health care inflation in Canada has risen at a faster pace over the past decade than economic inflation or Canadian salaries. This type of inflation has the effect of increasing healthcare premiums and we have heard from congregations/employers regarding the increasing challenge of meeting these rising premium costs.
Considering all these factors, the GSI Board examined ways of improving the plan, while striving to secure its long-term sustainability. Changes were made that would reflect GSI's desire to support a sustainable group benefits plan that is manageable for all congregations/employers while still providing excellent coverage for plan members.
Question
Why do we need a Core and Enhanced plan?
Answer
For employers with plan members at the lower end of the earning scale, the current health premiums are disproportionately high within the overall compensation package. Introducing a Core stream will provide more balance, while ensuring that these employees will still have a good benefits plan. Core plan members who wish to access the benefits of the Enhanced plan have the option of paying the difference themselves (or their employer can if the employer so wishes).
Question
Can I choose the Core stream even though I'm eligible for the Enhanced stream?
Answer
No. Active Members who qualify for the Enhanced stream may not select Core while active. However, Members enrolled in Enhanced while active, may choose the Core stream at time of their retirement.
Question
Can I switch streams later if I change my mind or my circumstances change?
Answer 
Plan members eligible for the Core stream will be given a one-time option to choose the Enhanced stream, with the premium differential at their own cost.
This may be done at the following points:
January 2021 or
at initial employment or
at the time of a life event, such as a change in marital status or loss of a spouse's employment benefits
Question
What if I don't want to be in any plan at all?
Answer
While employed by an ELCIC congregation or other subscribing employers, all employees meeting minimum  eligibility of 25% YMPE are required to enroll in the group benefits plan. The option to waive coverage is allowed only if the employee's spouse has similar coverage with their employer.
Enrollment in the national group retiree health plan is a one-time option for the plan member at time of termination from employment.
Question
What is YMPE and how does it relate to the new benefits plan and eligibility?
Answer
YMPE stands for Yearly Maximum Pensionable Earnings and is set annually by Canada Revenue Agency. This is the limit of earnings on which contributions can be made to the Canada Pension Plan each year. GSI uses YMPE as a way to determine eligibility for the ELCIC pension and benefits plans. This marker was chosen as it is updated annually and set independently of GSI. Our policies require that employees earn at least 25% of YMPE for plan membership. This minimum threshold will remain the same when the redesign takes effect.
Question
How does housing allowance fit into the eligibility calculation?
Answer
GSI uses "Salary Basis" as a defined term to establish eligibility. Salary Basis includes base salary and housing allowance. We realize that clergy have the option to deduct the value of their residence from income to calculate income tax and Canada Pension Plan contributions.  This is unrelated to the ELCIC pension and benefits plans eligibility formula. GSI's policies do not use taxable income for eligibility.  
Question
What is the eligibility for Non-Rostered employees?
Answer
The eligibility criteria for Non-Rostered employees is twofold:
working 20 hours per week, and
earning at least 25% YMPE.
The hours requirement is based on average hours throughout the year, as we recognize that there may be seasonal fluctuations.  The hours test will be eliminated January 1, 2021 with the redesign.
Question
Does GSI support the concept that all employees should have health benefits beyond what is covered by their provincial insurance?
Answer
Yes – that is why premiums will continue to be 100% employer paid and all employees meeting a minimum threshold are required to enroll (unless they provide evidence that their spouse has coverage provided by their employer).
Question
Who will these changes benefit?
Answer
Changes to the plan have been made to benefit both employers and plan members. GSI has assessed both the long-term financial impact to the employers and the member needs to develop this redesign. Employers will experience a better overall allocation of plan costs and employees will enjoy added flexibility through the addition of a Health Care Spending Account (HCSA). Details on how to use the HCSA and what it covers, can be found on the GSI website. (link)
Question
Would it make more financial sense for the ELCIC to explore the idea of joining the benefits plans of another organization?
Answer
Benefit plans for other organizations follow the same general structure as the ELCIC plan. Premium costs, for any plan, are based on claims and adjudication expenses. If ELCIC members join another plan with the same benefits and make the same claims, the costs would ultimately be the same.
GSI regularly compares our plan design to the market and has found that the ELCIC plan is very competitive. While other plans may have different specific benefits, the cost of premiums for each plan is ultimately determined by the level of benefits it contains. GSI has worked to ensure that the ELCIC plan has both an affordable and sustainable premium, with benefits that meet the healthcare needs of plan members.
Question
How do I get more information about the health redesign?
Answer
Please read the monthly newsletter for any updates and check the GSI website page called Health & Dental Redesign 2021 for updated information. If you have specific questions, please call GSI at 1-877-352-4247.
Question
How can plan members share comments and feedback on the upcoming changes?
Answer
Plan members are always welcome to speak with GSI by placing a call or visiting us at various ELCIC gatherings.
Question
If a plan member is eligible for the Core design but would like to enroll in the Enhanced benefits, is it possible for the employer to pay the difference or must the member pay it?
Answer
Yes the employer may pay for entire premium for Enhanced coverage, if it is affordable and they wish to be more generous than the minimum guideline.
Health Care Spending Account (HCSA)
Question
What can I pay for with my HCSA? 
Answer
Your health care spending account acts as a supplement for expenses that may not be covered in the plan. It can also be used to 'top-up' healthcare costs that exceed your plan's maximum coverage.
The HCSA can be used to cover: 
your portion of the co-insurance

 

benefit costs in excess of the maximum under the plan (e.g., glasses, additional visits to chiropractor, etc.) 

 

eligible health expenses that are not covered in the ELCIC Group Benefits Plan. Eligible expenses are generally those that can be claimed as medical expenses on your personal tax return as per the Income Tax Act. A list can be found on the Canada Revenue Agency website.
Question
What is the annual amount of my HSCA? 
Answer
The specific amount of money available in your health care spending account will be announced before January 2021. Amounts will vary between single and family coverage and between Enhanced and Core designs.
Question
When will I be allocated my HCSA funds? 
Answer
The full annual HCSA amount will be available at the start of the calendar year. Any unused HSCA dollars at the end of the year will be added to next year's HCSA balance. HCSA dollars can be carried over for one year. 
Partial–year enrollment  
Situation

 

HCSA amount

 

new plan member starting mid-year

 

annual amount x # months remaining / 12

 

move between congregations during the year with no gap in employment

 

annual amount continues with no interruption

 

a call ends mid-year; there is a gap, and a new call begin later that year

 

annual amount x (# months remaining in year + months previous worked in year) / 12

 

less HCSA claims made 
Question
When can I make a claim to the HCSA? 
Answer
The company providing the health benefit, such as the pharmacy or dental office, will continue to submit expenses directly to Manulife. If you also have coverage under your spouse's plan, any unpaid portion must then be submitted to that plan. If there is a balance owing, you will pay that amount and then claim reimbursement from your HCSA.  
If you have exhausted the maximum on a previous claim, or the medical expense is not covered by the ELCIC Group Benefits Plan but is eligible as a medical expense, you will pay the medical expense and then claim reimbursement from your HCSA. 
Question
How do I make a claim for reimbursement from my HCSA? 
Answer
The fastest and simplest way is to use the Manulife app, which can be downloaded to your smart phone. Another option is to use the Manulife website. Follow the steps to make a claim, and it will provide the option to use your HSCA.  
Question
How will I be paid? 
Answer
All reimbursements will be made by direct deposit to your financial institution. If you haven't already, you will need to create a user account and provide your banking information. 
Question
Is there a time limit to make my claim? 
Answer
Yes. You have 90 days after the calendar year-end to make a claim for the previous year. For example, you will have until March 31, 2022 to make a claim that was incurred in 2021.  
Question
Is adding the Health Care Spending Account (HCSA) an administrative burden for plan members?
Answer
The HCSA will add flexibility with minimal administrative work by plan members. Plan member will be able to use the Manulife app, which will make submitting very simple.